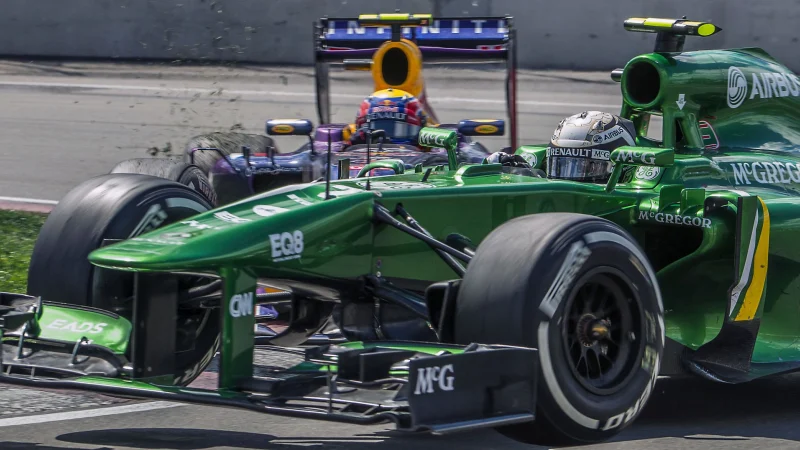 Giedo van der Garde looks set to line up on the starting grid for the 2015 Australian Grand Prix this weekend following a legal battle which has ended in his favour.
The Dutch driver claimed that Sauber dropped him unfairly as he held a valid contract which promised him a race seat for the season.
The Swiss team however claims it was within its rights and it chose to hire Marcus Ericsson and Felipe Nasr – likely due to the financial backing both are able to bring to the team.
Switzerland's Arbitration Institution had already ruled in Van der Garde's favour, but with Sauber refusing to back down, the 29-year-old took his case to the Supreme Court of Victoria.
The case was heard on Monday with a verdict due Wednesday. Early reports suggest the Supreme Court has sided with Van der Garde and he is therefore entitled to the seat.
Sauber argued that it would be dangerous to allow Van der Garde to race on Sunday as he's yet to test the C34.
"Sauber could not allow him to race… it would be reckless and dangerous to do otherwise. It would result in an unacceptable risk of physical harm or even death," claimed Sauber lawyer Rodney Garratt QC.
However the court rejected this, highlighting the fact that drivers are often switched at the last minute for free practice sessions, whilst Manor is due to race with both of its drivers having yet to turn a wheel in its car.
Team principal Monisha Kaltenborn said the team would take some time to digest the ruling before it considers its next move.
"We are disappointed with this decision and now need to take time to understand what it means and the impact it will have on the start of our season," she said.
"What we cannot do is jeopardise the safety of our team, or any other driver on the track, by having an unprepared driver in a car that has now been tailored to two other assigned drivers."
Sauber has a few options. It could appeal, resulting in a lengthy battle which could ultimately end up worse for them if the verdict is upheld. They could pull out of the opening race altogether, citing force majeure, or simply drop one of their drivers and run Van der Garde, though this seems unlikely given Kaltenborn's comments.